Empowering Girls
to become the best version of THEMSELVES
Girls Reaching All Concepts of Excellence (GRACE) is a mentoring and youth development program offered to girls from grades 9-12 in Northeast Arkansas. Our mission is to empower young ladies to become the best versions of themselves by equipping them with knowledge and skills necessary for success.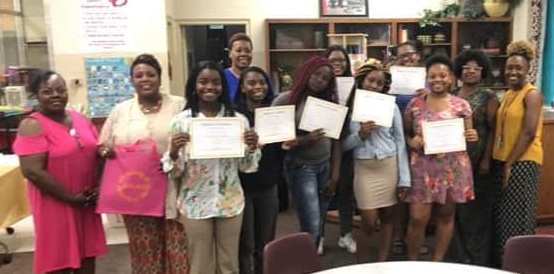 A mentorship can be a rewarding experience for both a mentor and mentee. In the United States, there's an increasing need for mentors in schools as the students face risks such as homelessness, early parenthood, chronic absenteeism, and decreased academic confidence or motivation. During a mentorship, mentors can have a positive impact on mentees, providing guidance towards a brighter future.
"
May 2018
[I liked] that my mentor actually cared about our future and tried her best to help us in any way.
Shi'Anne
There are many ways to get involved in GRACE, whether it be as a mentor, mentee, volunteer, or supporter. We welcome and appreciate anyone who is committed to helping the next generation of women become successful, productive citizens.
Become a mentor or mentee
If you're interested in becoming a mentor or mentee, register here.
Volunteer opportunities
Check out the many volunteer opportunities available, including guest speaking, workshop facilitation, tutoring, community service, and more!
COMMUNITY SERVICE OPPORTUNITIES
Join us once per month for Service Saturdays as we partner with organizations in the community to serve those in need.